X-ray protection apron in the veterinary work environment
X-rays in veterinary medicine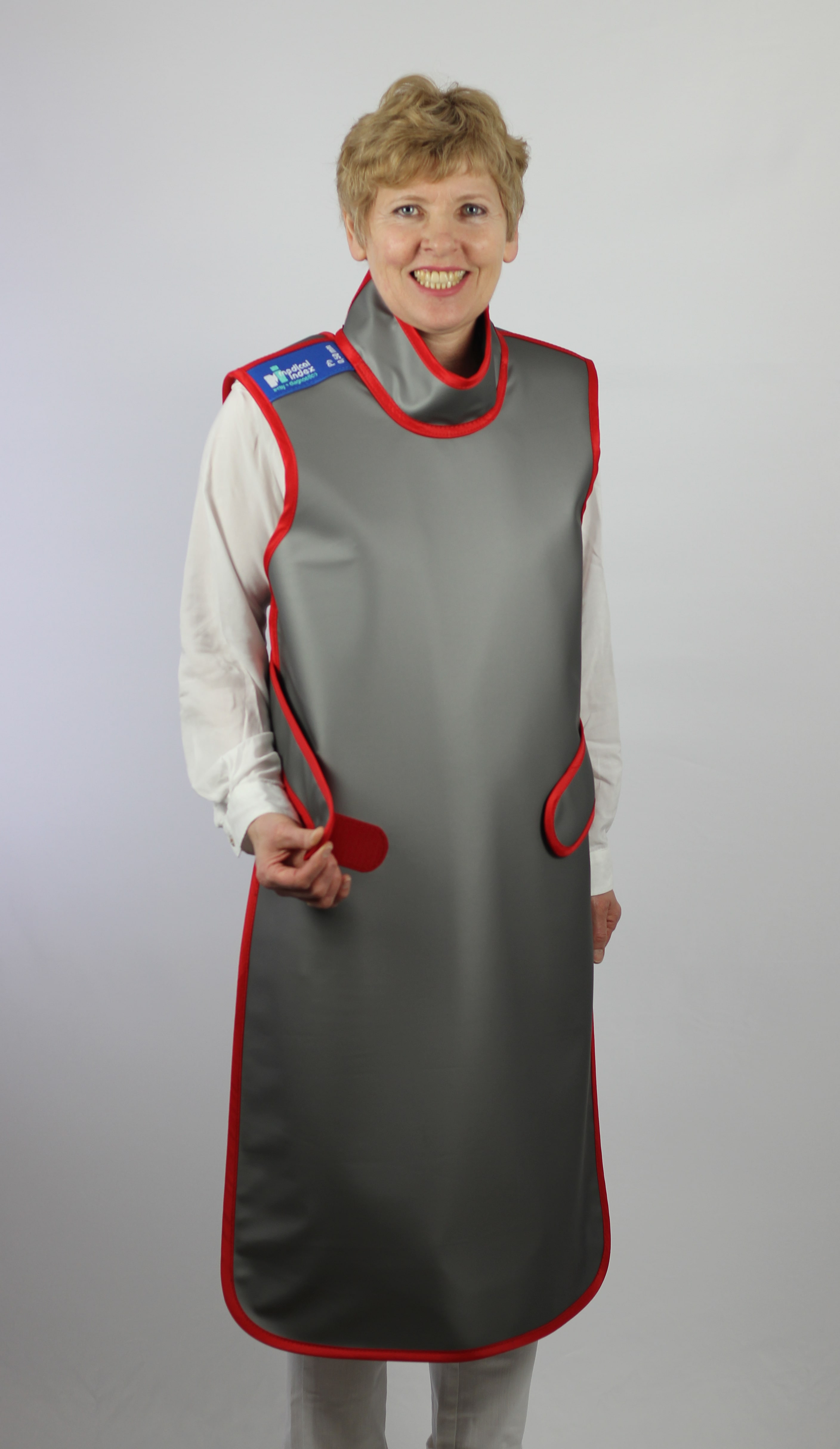 The use of x-rays for the diagnosis of diseases does not only take place in hospitals or clinics,
but also in veterinary practices and on site with animals.
X-ray imaging in animals and pets
With the use of radiography or digital radiography systems in veterinary practices, imaging information, also called x-ray images, is acquired from the animal and can be used for further diagnostic procedures. The sequence of the x-rays does not differ from the procedure in human medicine. However, there are digital radiography systems that have been sized for pets.
Some veterinarians also use mobile radiography equipment or X-ray detector systems to take digital X-rays of the animals on site. Digital X-ray detector systems allow the veterinarian to perform an outpatient digital radiography without adding unnecessary stress to the animal during transportation.
X-ray protection for veterinary professionals
As in human medicine, protection against X-rays in veterinary medicine is an important measure for the veterinarian and the veterinary staff in order to protect against ionizing radiation by means of radiography devices or X-ray detector systems.
When used frequently, ionizing radiation leads to cell damage and can cause cancer or other diseases. To minimize such risks, an X-ray apron / lead apron, thyroid protection, X-ray gloves and X-ray protective glasses should be used during imaging procedures.
Contact us directly or a local dealer without obligation to learn more about the importance of X-ray protective clothing in your work environment.